Apprenticeships

If you've found yourself returning after the summer holidays contemplating whether school is the best path for you to take, or even if you've had a change of heart about your job and wish to pursue a new career, then our Scarborough based Tyro Training Apprenticeship team can help you to make a focused decision
Operating up and down the East Coast within North and East Yorkshire, our Scarborough apprenticeship team works incredibly hard to create matches for individuals and employers to produce a pairing that is mutually beneficial to both parties.
---
Why choose us?
Businesses need employees who can combine technical knowledge with practical skills. An apprenticeship can help you to begin a career in a chosen industry, learn practical skills and achieve nationally recognised qualifications whilst earning money. At Tyro we offer a professional approach, with each Apprentice being assigned an approachable, highly skilled Apprenticeship Co-ordinator and a knowledgeable, experienced Assessor to look after and support you throughout your Apprenticeship. Our team has outstanding local knowledge and works closely with employers throughout the region to find Apprenticeship vacancies. Our Apprenticeship courses are a brilliant way to gain new practical and professional skills, on the job training, nationally recognised qualifications and earn money at the same time.
Apprenticeship results have been exceeding national statistics overall year on year, OFSTED reported "Achievement rates for learners on Apprenticeship programmes are outstanding."
---
What do our students say about our apprenticeships?
Louise Milner | C>Ways LTD
Level 3 Business Administration
"In less than a year in my Apprenticeship I have learnt so much about working life. From working hard I have subsequently received promotions, pay rises and gained lots of experience."
Harriot Alsopp | Queen Margaret's Nursing Home
Level 2 Health & Social Care
"I think any young people who want to go into Health & Social Care should take the Apprenticeship route because it's a great experience and you achieve a lot, gain NVQs and have a great job at the end."
Jeremy Dean | C>Ways LTD
Level 2 Business Administration
"Apprenticeships are a great way to gain experience whilst also earning a wage. I am 100% confident that I made the right decision by choosing the Apprenticeship route."
---
Meet the team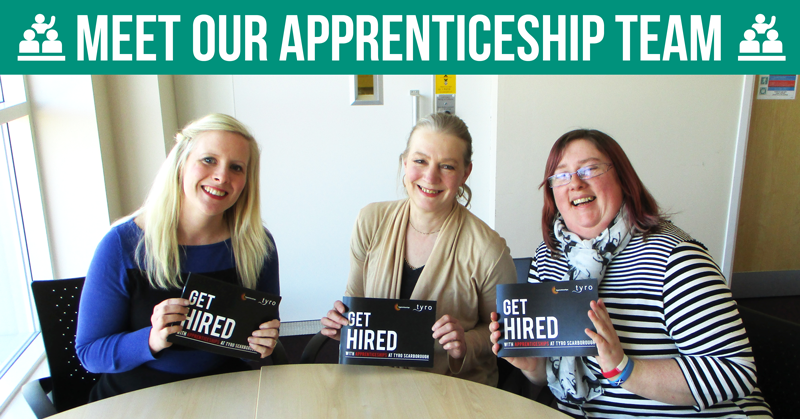 ---
What apprenticeships can we offer?
Our Scarborough centre can offer a number of different apprenticeships across a variety of career areas. Download the apprenticeship guide, which has full details for each of the apprenticeships that are offered at our Scarborough centre.
BUSINESS APPRENTICESHIPS
Business Administration | Levels 2, 3 & 4
Customer Services | Levels 2 & 3
IT & Networking | Levels 2 & 3
Leadership & Management | Level 3
Team Leading | Level 2
HOSPITALITY APPRENTICESHIPS
Hospitality | Level 2 & 3
HEALTH & SOCIAL CARE APPRENTICESHIPS
Care of the Elderly | Levels 2 & 3
Childcare | Levels 2 & 3
LANDBASED & RURAL APPRENTICESHIPS
Agriculture | Levels 2 & 3
Environmental Conservation | Level 2
Horticulture | Levels 2 & 3
Our team aims to help you find an employer in your local area to match your chosen career.
Alternatively if you already know which apprenticeship you would like to do, you can apply online:
Apply Online
To discuss your Apprenticeship options and get more information, speak to one of our friendly advisers or pop in and have a chat with us!
Tel: 01723 588 072
Address: Tyro Training – Cayley Court, Eastfield, Scarborough, North Yorkshire, YO11 3YJ
Prefer to contact us by email?
Enquiry form
Duration
There is no set time to complete an Apprenticeship as they vary widely in content and size. The length of time taken will depend on your ability, prior experience and your employer's requirements. An Apprenticeship will usually take anything from 12-24 months at Level 2 and a Direct Level 3 Advanced Apprenticeship could take up to 3 years.
Endorsement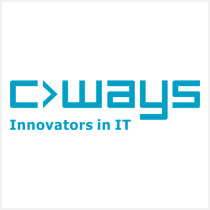 We spend time developing our relations with local employers so that we can ensure a wide selection of opportunities for our apprentices. We make informed matches between student and employer for a mutually beneficial partnership.
Bill Emmerson, Sales Manager from C>Ways Ltd. said:
C>Ways have been delighted to have been involved with the Tyro Apprenticeship Scheme. The three Apprentices, Louise, Jeremy and Liam have been enthusiastic, hardworking, reliable and have really grasped their career opportunity. Their contribution to the company has been immense bringing energy and skill to their respective roles. Louise, Jeremy and Liam are an example of how young people, given an opportunity can really contribute to the success of a business.