What is the Skills Service?
The Leeds City Region Enterprise Partnership (LEP) has launched a service that provides skills support to small and medium sized businesses. The LEP skills service helps businesses to identify their skills needs based on their business growth objectives and then find the right training solution. The training provision is employer led, enabling businesses to design their own solutions and plug gaps in the market. Small and medium sized business based in the Leeds City Region that have a budget to put towards training could also be eligible for funding of between £500 and £50,000.
How will the Skills Service help my business?
The Skills Service will…
Offer a comprehensive skills assessment
Source the most appropriate training
Enable eligible businesses to access funding
Identify additional sources of available funding
Provide full guidance throughout the entire process
Is my business eligible for the LEP funding?
To be eligible for skills funding, your business must:
Be based in the Leeds City Region:

Barnsley
Bradford
Calderdale
Craven
Harrogate
Kirklees
Leeds
Selby
Wakefield
York

Employ fewer than 250 people and have an annual turnover not exceeding £40 million
Be able to contribute at least 50% of the cost of the training
Be in one of our priority sectors

Creative and Digital
Finance and Business
Hospitality and Tourism
Low Carbon and Construction
Manufacturing and Engineering
Transport and Logistics
Medical Technology
Find out more about the LEP Skills Service?
Tyro Training can assist with your questions about the LEP Skills Service as well as help you identify and create training packages that are perfect for both your business and staff requirements.
Please contact us on 01756 797 266 or bdteam@tyrotraining.co.uk
How to apply

To find out more, or to see if you're eligible for support and funding visit: www.the-lep.com/skillsservice
---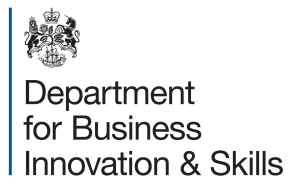 The skills service is delivered by a consortium on behalf of the LEP and has been partly supported by HM Government with Employer Ownership funding.